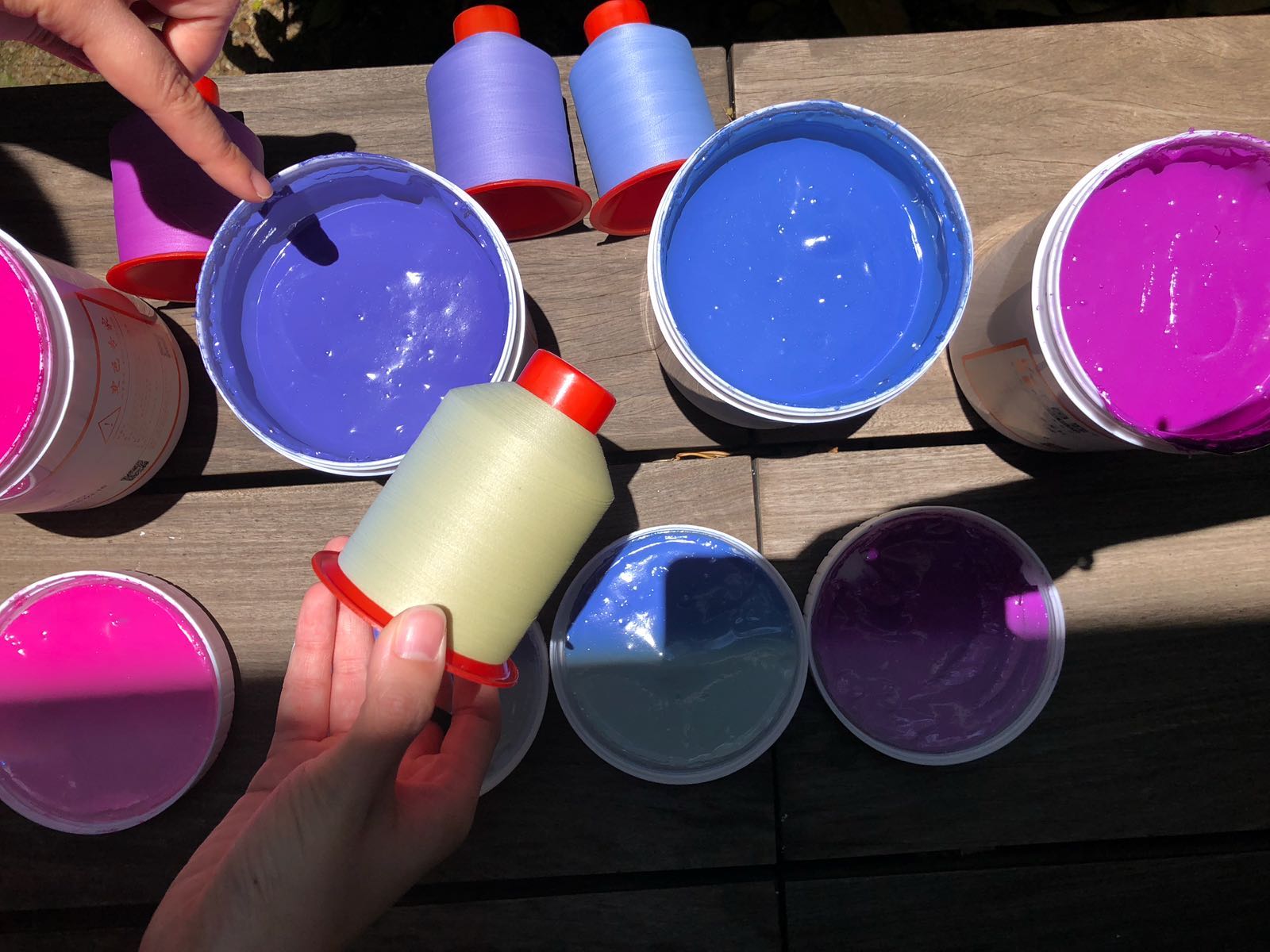 In Japan, the term Bosai ("防災") directly translates to 'disaster prevention,' but it concerns a larger set of practices, behaviors, structures, and spaces to reduce disaster risk and increase disaster preparedness. In order for Bosai culture to become a part of people's lives, it should addressed across scales and integrated into everyday uses.
Through BOSAI +, the Urban Risk Lab aims to create a culture of preparedness and risk reduction by developing a series of personal objects that embed disaster preparedness, response and awareness into everyday, dual-use objects.
UV +
Singapore is a city-state that sits at the equatorial belt, with a tropical climate that sees the urban population experiencing high heat and humidity levels all year round. Singaporeans experience elevated temperatures and heat spikes daily, with UV levels reaching a level 9 ('very high') and in February 2018, Singapore's UV index reached a record level of 15.
In response to this heat and UV risk and in collaboration with Singapore University of Technology and Design (SUTD) International Design Center (IDC), UV+ is a series of designs that alerts, embeds preparedness and creates awareness across scales, from the surfaces in the built environment to the human scale with objects that you wear or carry with you. These reactive environments and objects made with photochromic materials change colors when exposed to UV radiation. This serves as a warning when UV reaches dangerous levels and helps promote awareness of the increasing high UV and heat risks in Singapore.
The first of this series was a shirt and pin designed as a gift presented to the Prime Minister of Singapore, Lee Hsien Loong, for the SUTD Ministerial Forum "A Better Nation by Design." The Shirt + takes inspiration from a traditional Batik shirt, and the pattern is composed of selected plant species found in Singapore overlaid on top of molecular structure of greenhouse gases that contribute to the effects of global warming. The shirt was beautifully crafted by Will&Well, a Singapore-based clothing company.
The Pin +, in addition to alerting you about current UV levels, is also a whistle that can be used to alert others in case of an emergency.
The Hat Tote + makes sure that a hat is easily accessible when you are outside and need to protect yourself from the sun.
Contributors:
MIT Urban Risk Lab: Miho Mazereeuw, Larisa Ovalles, Monica Britt Hutton
Singapore University of Technology and Design (SUTD), International Design Center (IDC): Delane Foo Wei En, Zack Huang, Kenneth Teo Liguang, Bradley Camburn and Chia Pei Zhi.
Video Editor: Emil Goh Pei Peng, SUTD
Will&Well: Elisa Lim